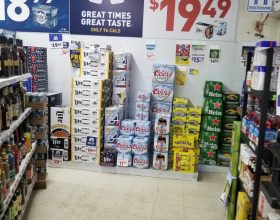 As a full-service liquor store, Speedy Mart brings you a wide range of liquors, beers and wines. We maintain a large selection of beverages and offer the lowest beer prices in the region. Stop by our conveniently located store to browse our excellent inventory of beer and liquor in Fennimore, WI, including:
Beer:
We're proud to sell a wide range of beers, including domestic brands and foreign imports. Regardless of what you're picking up, we're home to the lowest beer prices in the region! Be sure to ask about any ongoing specials we may be offering.
Craft Beer:
Alongside big-name beers, we also stock a selection of craft beer from local Wisconsin breweries, as well as popular regional producers. Snag an IPA or a stout and enjoy a well-made beer with some of our cheese curds or frozen meats. It's the perfect treat for your next fishing trip or cookout.
Wine:
Looking for a fine wine? Our selection includes a range of affordably-priced bottles, spanning all types of vintages. Grab a nice red to pair with meat or a fruity yellow to enjoy with dessert.
Liquor:
We have a full-scale liquor store component at our location! This means we sell a wide range of liquors and other spirits. Don't hesitate to reach out to one of our friendly representatives to determine if we have your favorite brand of beverage in-stock. And, if you can't find your favorite brand, don't hesitate to ask one of our friendly representatives.
---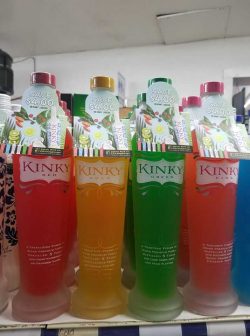 If you're hoping to learn more about our current inventory of beverages and mixers, stop in and browse our selection today. If we don't have it, we'll do what we can to recommend something similar or get it for you! Contact your favorite local convenience store in Fennimore, Werley, Stitzer, Grant County, and Montfort, WI at 608-822-6016. Speedy Mart encourages responsible drinking, and reminds you to never drink and drive.